If you spend an hour in the kitchen everyday, then there are 15days in a year. In other words, for a lifetime, there are 1050 days for you to stay in the kitchen! The kitchen is always the most important corner of life in your home. Reasonable layout can make the kitchen look neater But a good arrangement must need a nice storage method.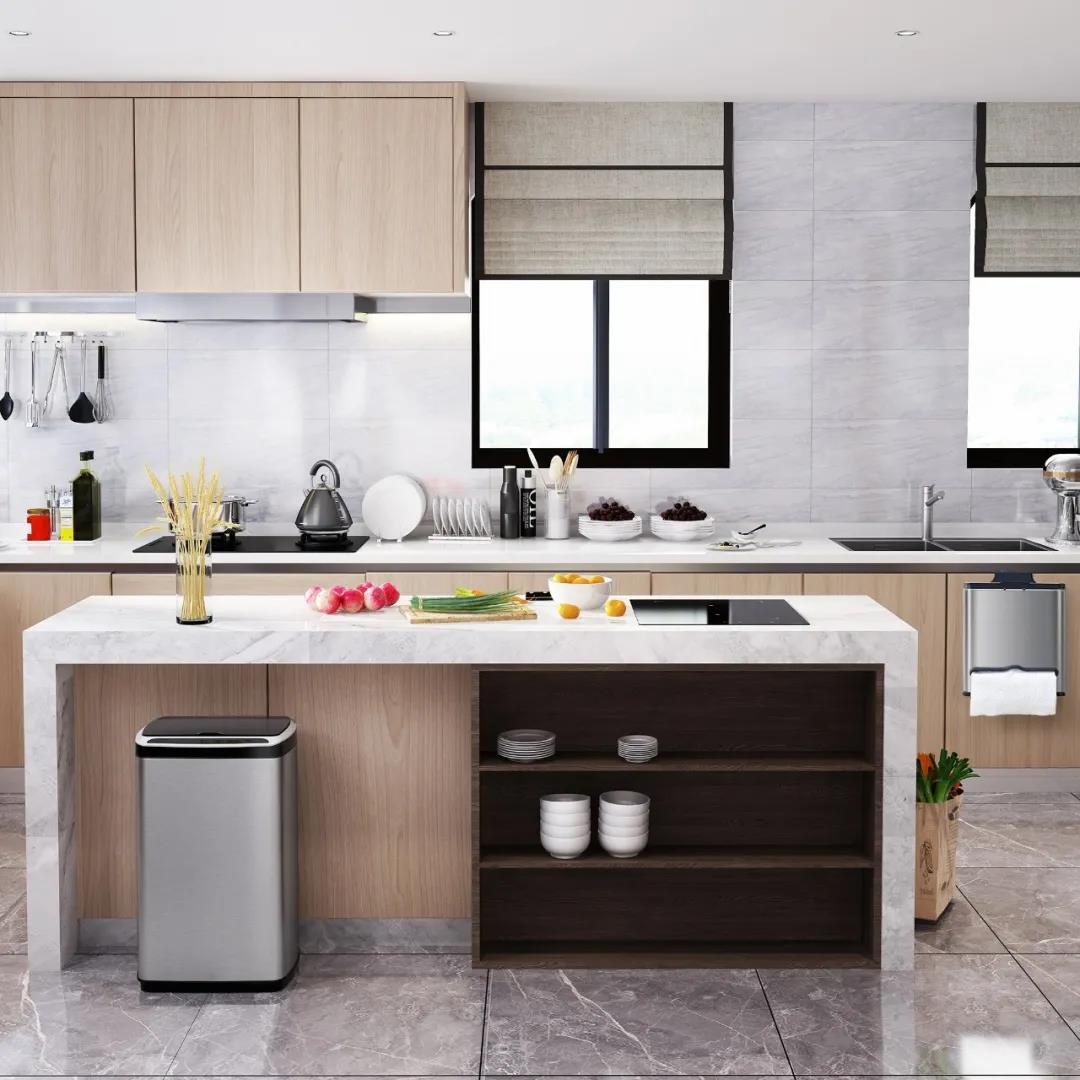 Studies have shown that disorder at home can lead to irritability. If you want to control your own life, you must first control every detail of your home and embed various objects in an "orderly" world. This will help you improve your quality of life and enhance your happiness in life.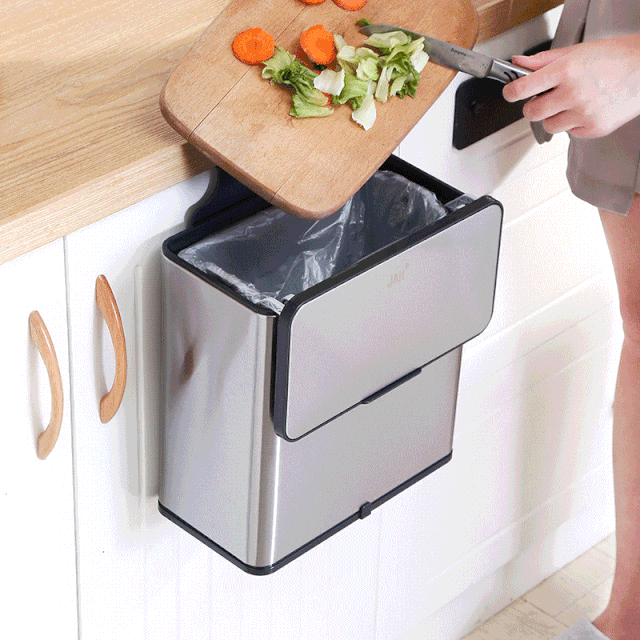 Next, we would like to share some useful goods for kitchen to enhance your life happiness.
01
Kitchen In-cabinet Wall-mounted Trash Can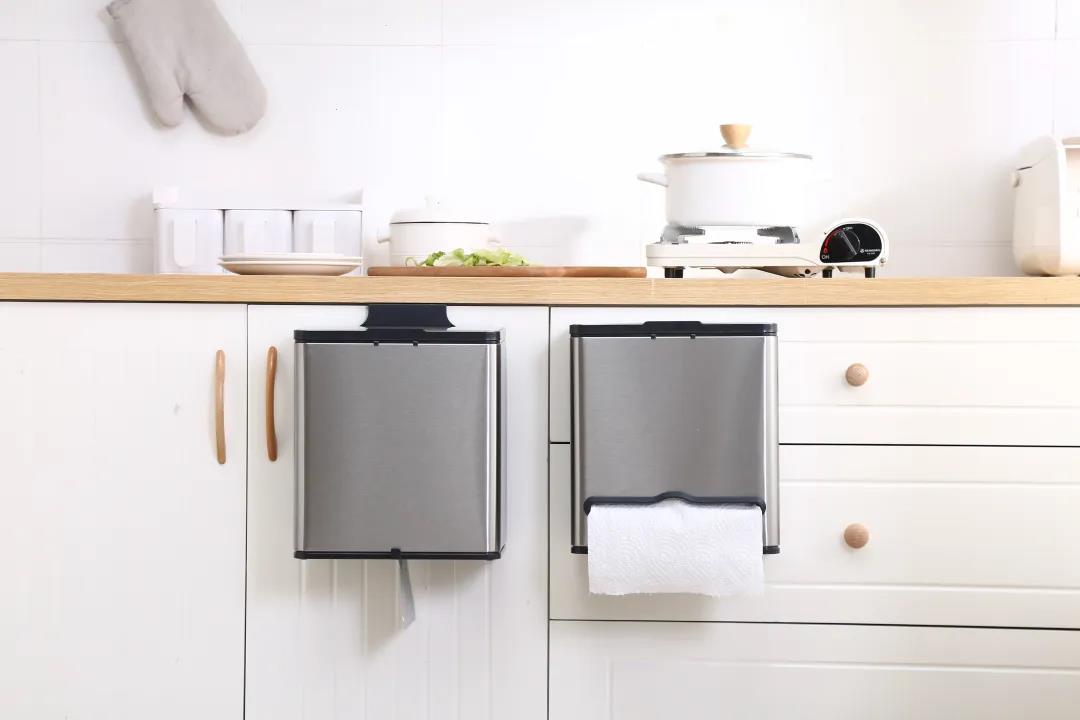 The stainless steel design also makes the kitchen more beautiful and advanced, and cleaning is also very easy. The wall-mounted design does not take up floor space, and there is also a place to store garbage bags or paper towels. It is very practical, and it is also the most suitable for using in the kitchen and it will make full use of every inch of your kitchen land.
02
Stainless Steel Classifed Recycling Pedal Garbage Can
Garbage sorting has long been a part of our lives. In the kitchen, in addition to preparing dishes for cooking, fighting oil fume, we also need to sort garbage and dispose of food residues. It will be much more comfortable for us to handle the kitchen waste if we have have a sorting bin.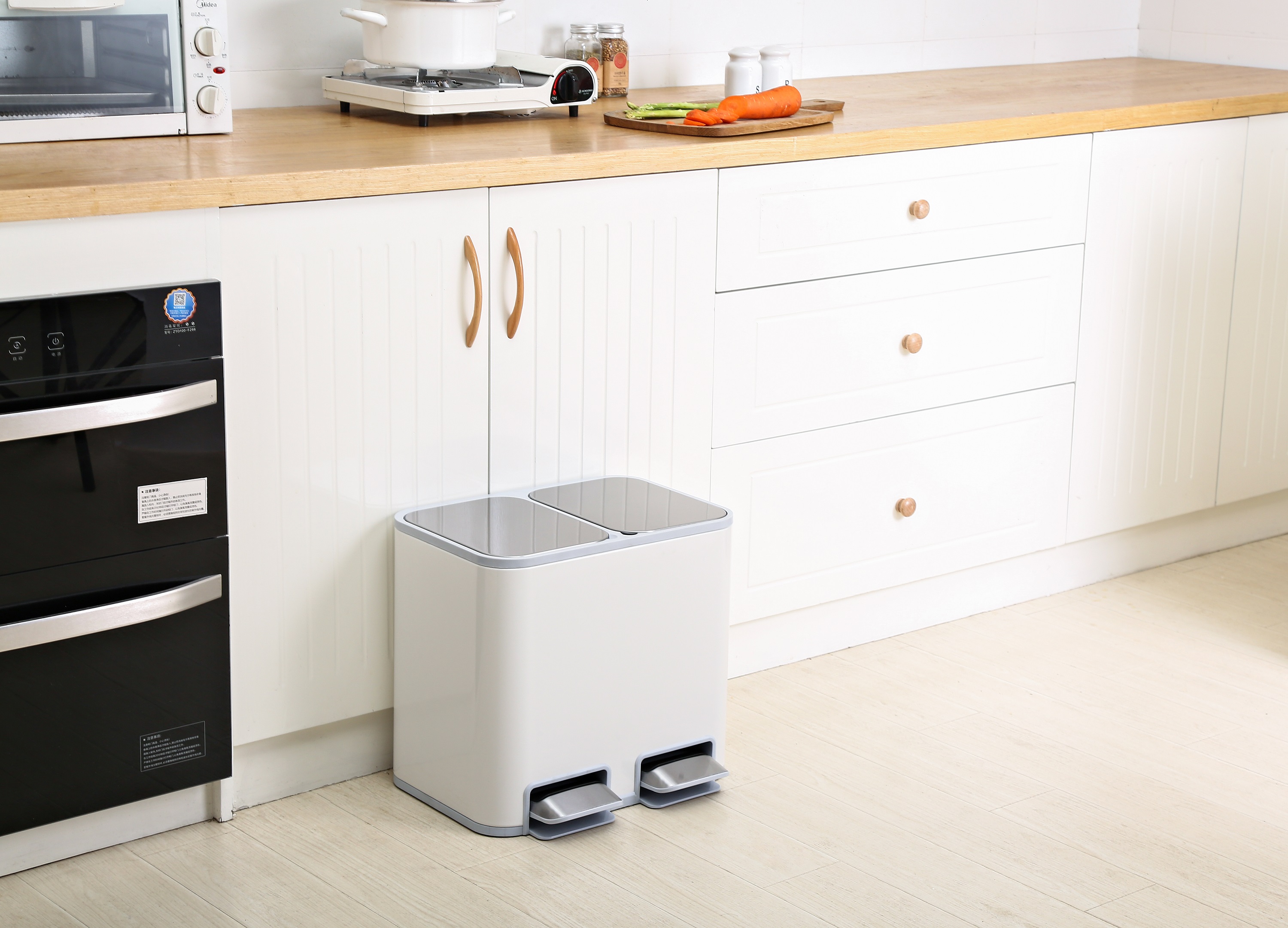 The stainless steel material is stain-resistant and dirt-resistant. The inner barrel is made of environmentally friendly pp material. It does not take a lot of time to separate the two inner barrels for garbage distinction. There is designed a separate lid.
03
Ozone Sanitizing Garbage Can
This trah can is not only equipped with high-tech infrared sensor function and also with ozone sanitizing function. Sanitizing function is necessary in your home especailly in such hot summer. The trash bin's appearance is simple and atmospheric, and its sensor reaction is very sensitive. As long as you gently wave your hand, it will automatically open the lid in 0.3 seconds. The sterilization function does not let go of every corner of bacteria.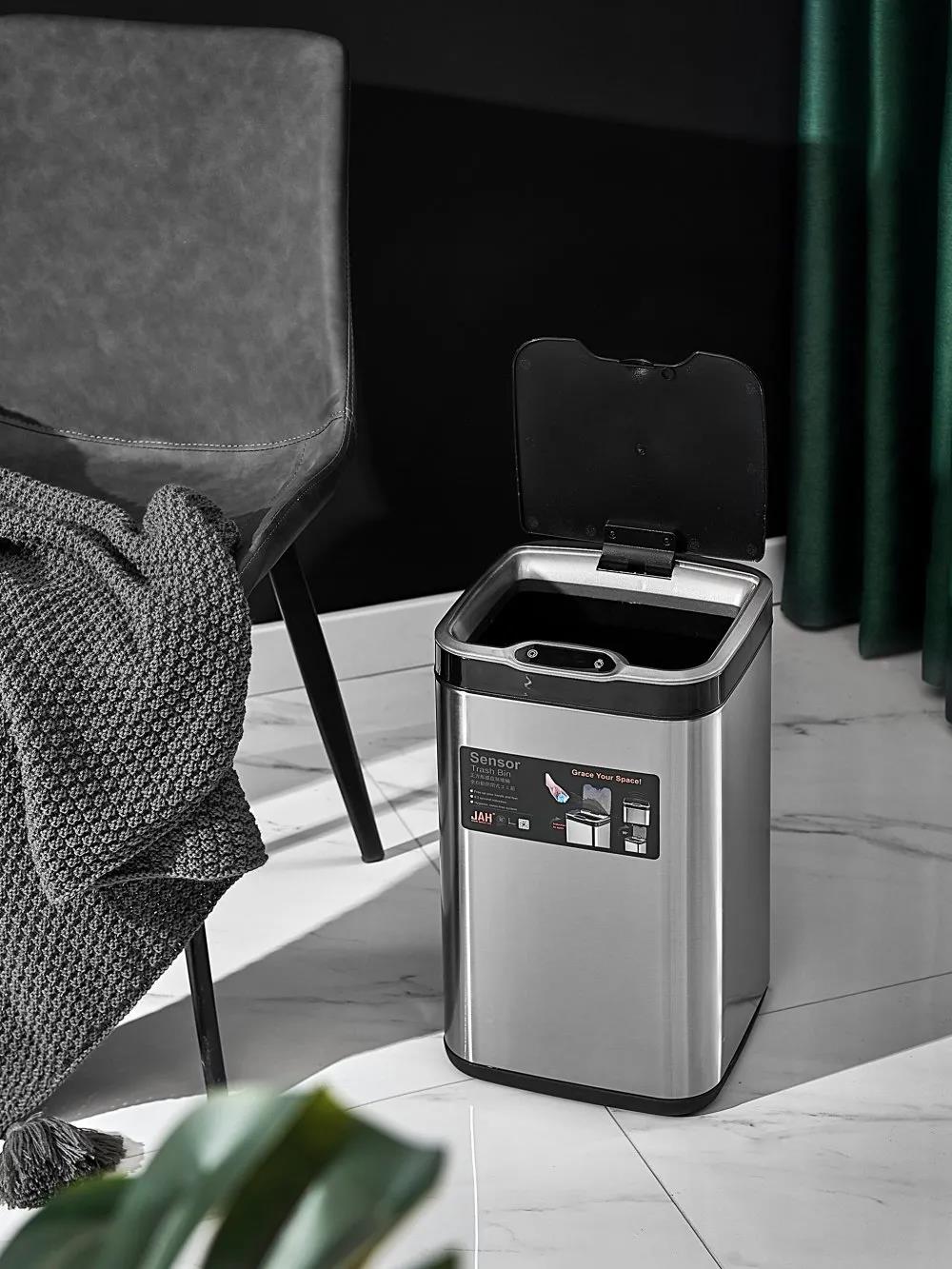 Stainless steel material, shiny barrel body shows the quality and style. After loading the garbage, press the sterilization button for 5 seconds, and it will automatically sterilize for one minute. The sterilization, disinfection, and odor removal are done in one step, and there will be no secondary pollution. It is very safe to use.
04
Utensil Holder with UV Sanitizing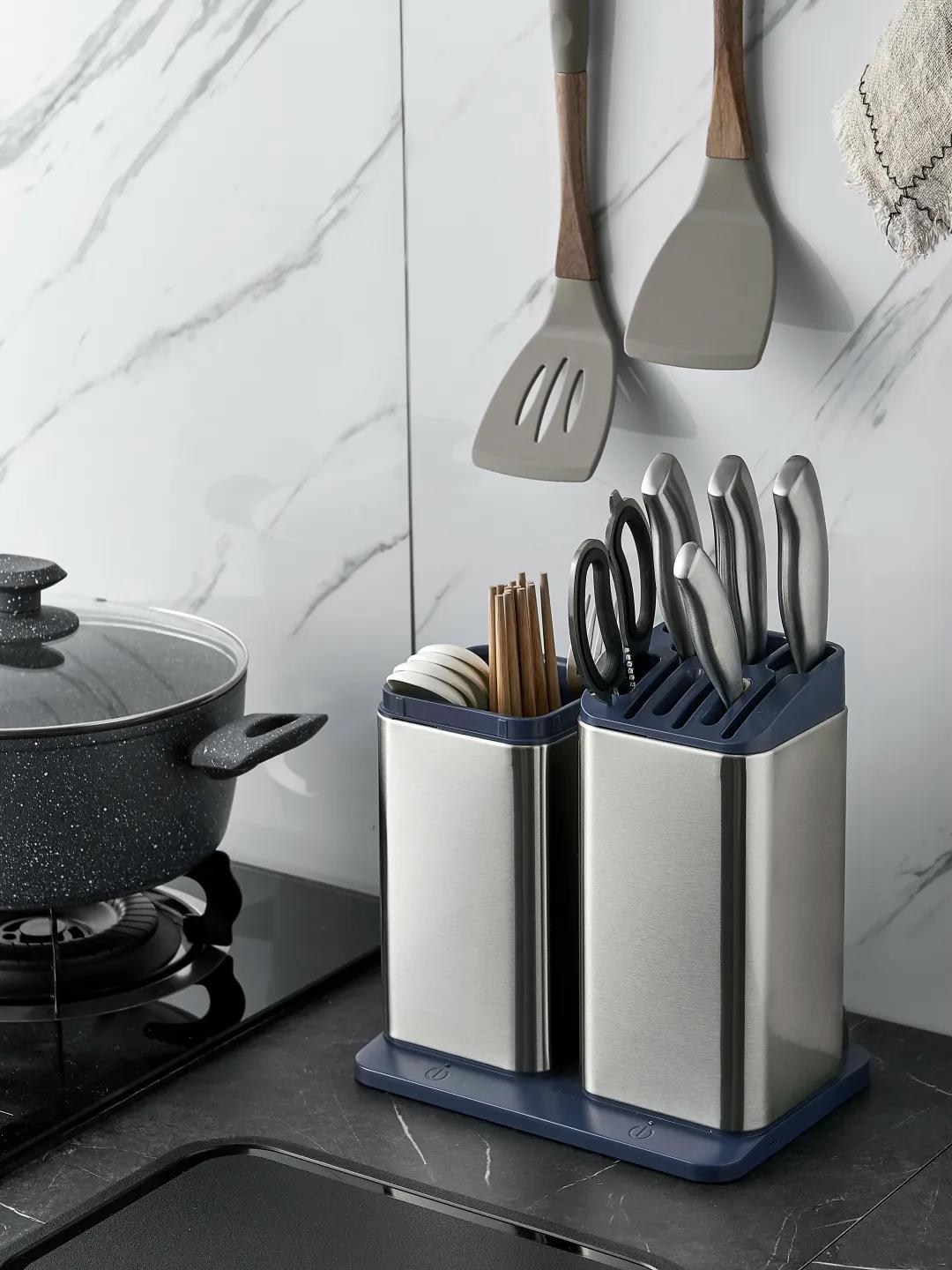 UV disinfection, smart touch control, while disinfecting knives and chopsticks, it also solves the storage problem. It is small in size but can hold a lot of tableware and can be moved around. Stainless steel material, easy to disassemble and easy to use.
05
Multifunctional Storage Shelf
Some scattered bottles, jars, pots and pans need to be stored properly. Usually people will choose a kitchen shelf to solve it, preferably a shelf that can be moved flexibly, or as a space expansion on the ground.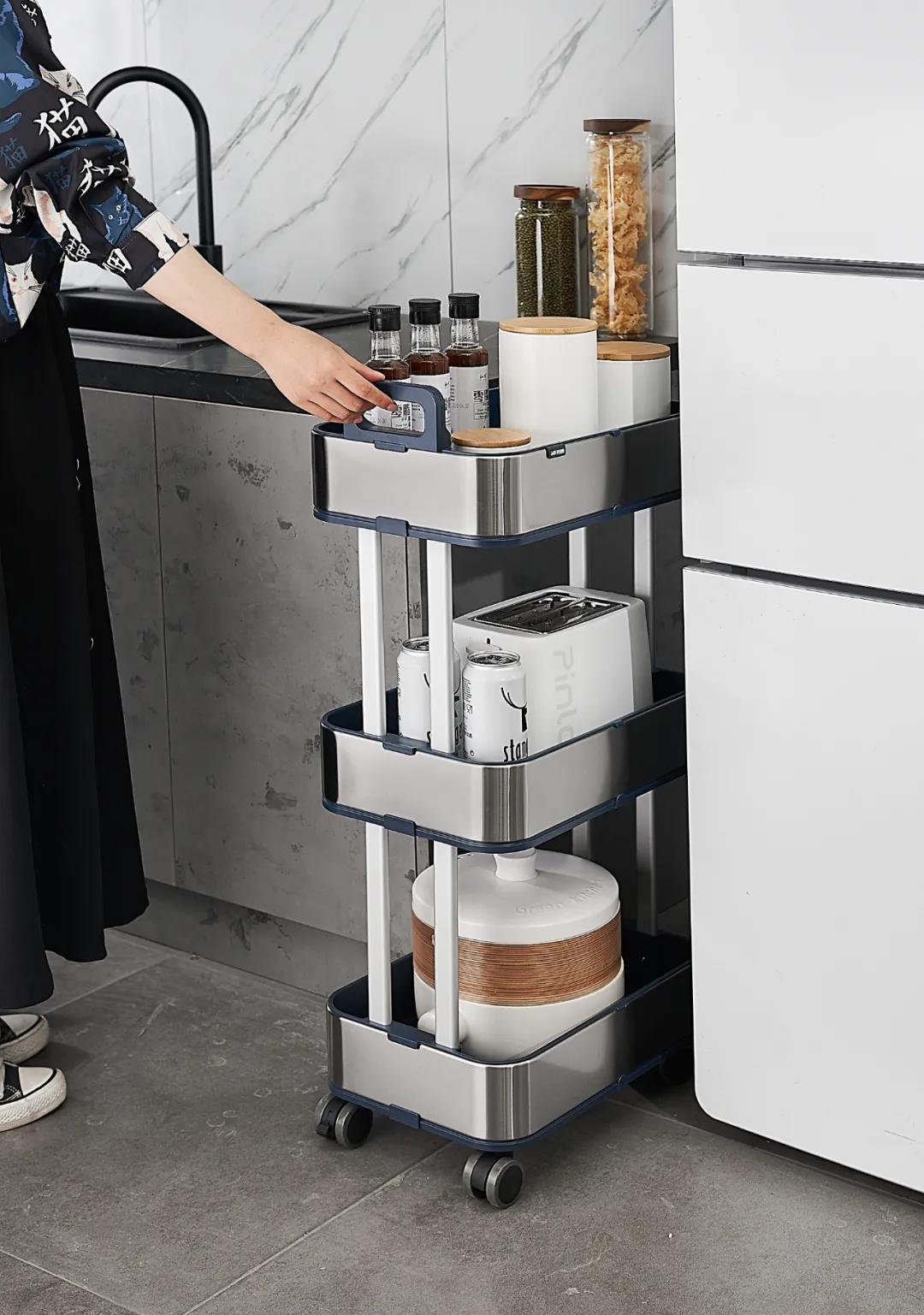 This slotted shelf is suitable for kitchen use and can maximize the use of kitchen area. The modern and concise style, with stainless steel material, and the user-friendly and convenient design can easily save the mess and disorder in the kitchen.
www.jahhome.com